Chimpanzee Habituation Project, Rubondo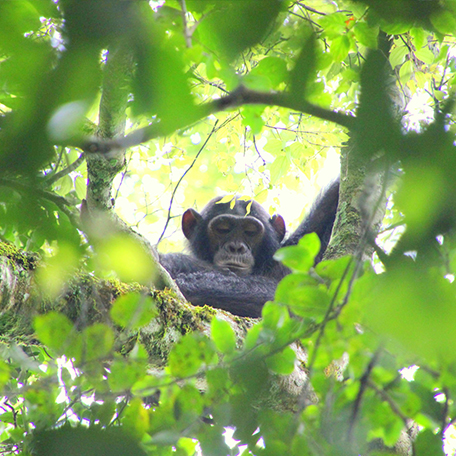 Rubondo Island in Lake Victoria has been protected since 1965.  In the late 1960s 17 formerly captive chimpanzee were released on the island.  Within months the animals reverted to their wild ways learning to forage and construct shelter. The population is now estimated at 40.  Tourism is an essential tool in preserving the island for the chimpanzee.  Since 2015 the Tanzania National Park Authority has been habituating the animals in an effort to attract tourists.   This prolonged exercise requires assistance.  Implementing partner:  Honeyguide Foundation.
Share & help make a difference:
Our Philosophy
Asilia operates in some of the most spectacular wild places in Africa.  Yet they are fragile, under immense pressure, where the needs of both people and wildlife are often juxtaposed.
Empowering both people and places is essential if the habitats, upon which we all depend, are to survive.
We've selected a number of reputable and effective local partners as the drivers of these interventions.   These partners tackle the issues of education, community upliftment and wildlife conservation in meaningful ways, getting to the source of the problems rather than treating the symptoms.